Gesso Project
Jonas Edvard
The Gesso Project is a series of handmade and unique products, made with a compostable stone material developed by Jonas Edvard.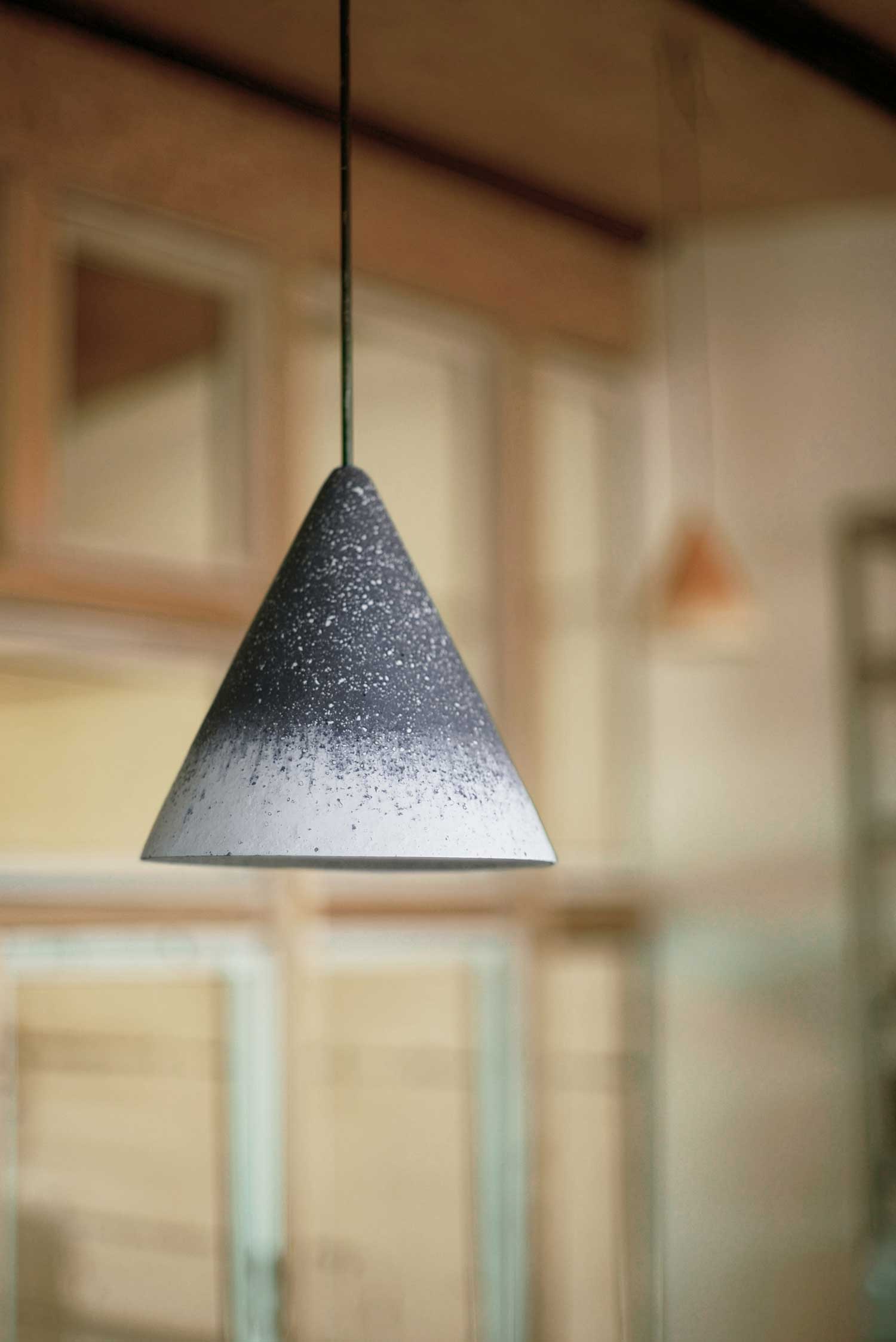 Role
Agent
Wholesale
Contract sale

Danish PR
International PR
Exhibition
The Gesso material was invented and developed by Jonas Edvard. It is composed of limestone, bio-glue and natural pigment. Gesso is the world's first compostable stone material. The limestone comes from the fossilized remains of a 65-million-year-old coral reef located in Faxe, Denmark. Today, coral and bryozoan limestone is quarried at Faxe, used mainly for cement and fertilizer. Limestone is a highly versatile material that is used to perform a wide range of functions, from toothpaste to smoke scrubbers. Calcium, which is the main component of limestone, is a key building block in human and animal bones, and by creating furniture in this material Jonas Edvard aims to illustrate how consumers can play an active role in bringing about a sustainable lifestyle.
The Gesso Lamp is part of Jonas Edvard's ongoing Gesso project. All products are handmade and unique. Made in Copenhagen, Denmark
– – – –
Jonas Edvard graduated from the Royal Danish Academy of Fine Arts, School of Design in 2013 and quickly became internationally known for his strong emphasis on sustainability and material experimentation. He often researches into history and the use of a particular resource or material. In his approach to the design process, he plays with our perception of materiality, shape and function to create products that appeal to a wider range of sensibilities and place the material into a new context of aesthetic value and functionality. His mind is set on achieving a cleaner planet by favouring simple, valuable and functional objects that contribute to a circular economy.
Jonas Edvard has won numerous awards and prizes. In 2016 he received the prestigious Danish Finn Juhl Prize.